Inspired by the charm, magic and sincerity of Disney's Dumbo, Claire's "Flying Through the Sky" bedroom is full of a bit of whimsy and modern style. We had a ball putting this entire nursery together. From the "puppy dog" rug to the glitter tape highlighting her reading and activity corner, we're hoping Claire loves her textural and stimulating, yet subdued and refreshing space.
We took a bit of time of Sunday to snap these photos not only for the blog but for our keepsakes and Claire's own memories. Bare with us, some photos are better than others, but I'm pregnant and my husband doesn't know exactly what to do with the photography lights. Also, stick around at the end for a new pregnancy update!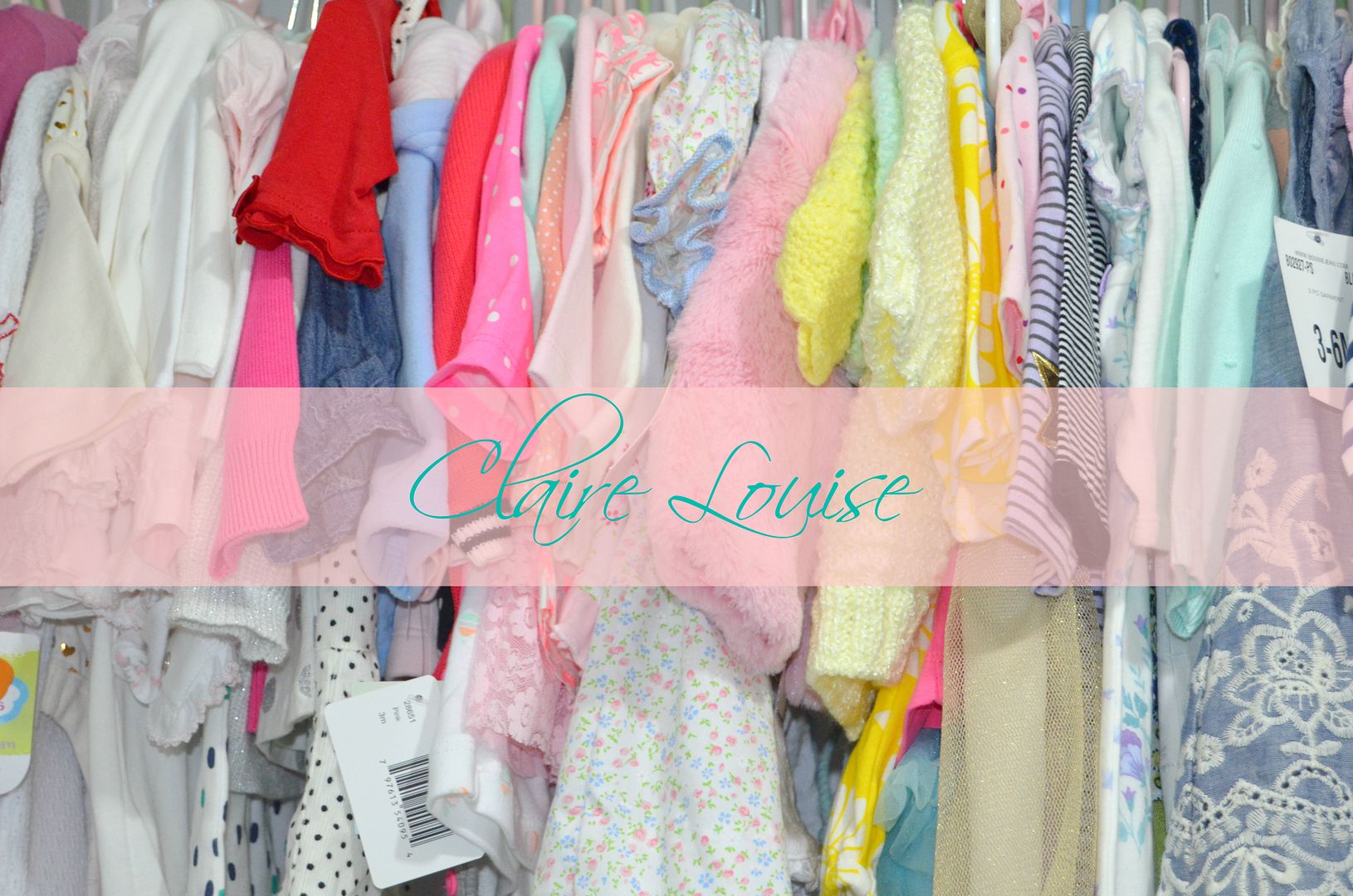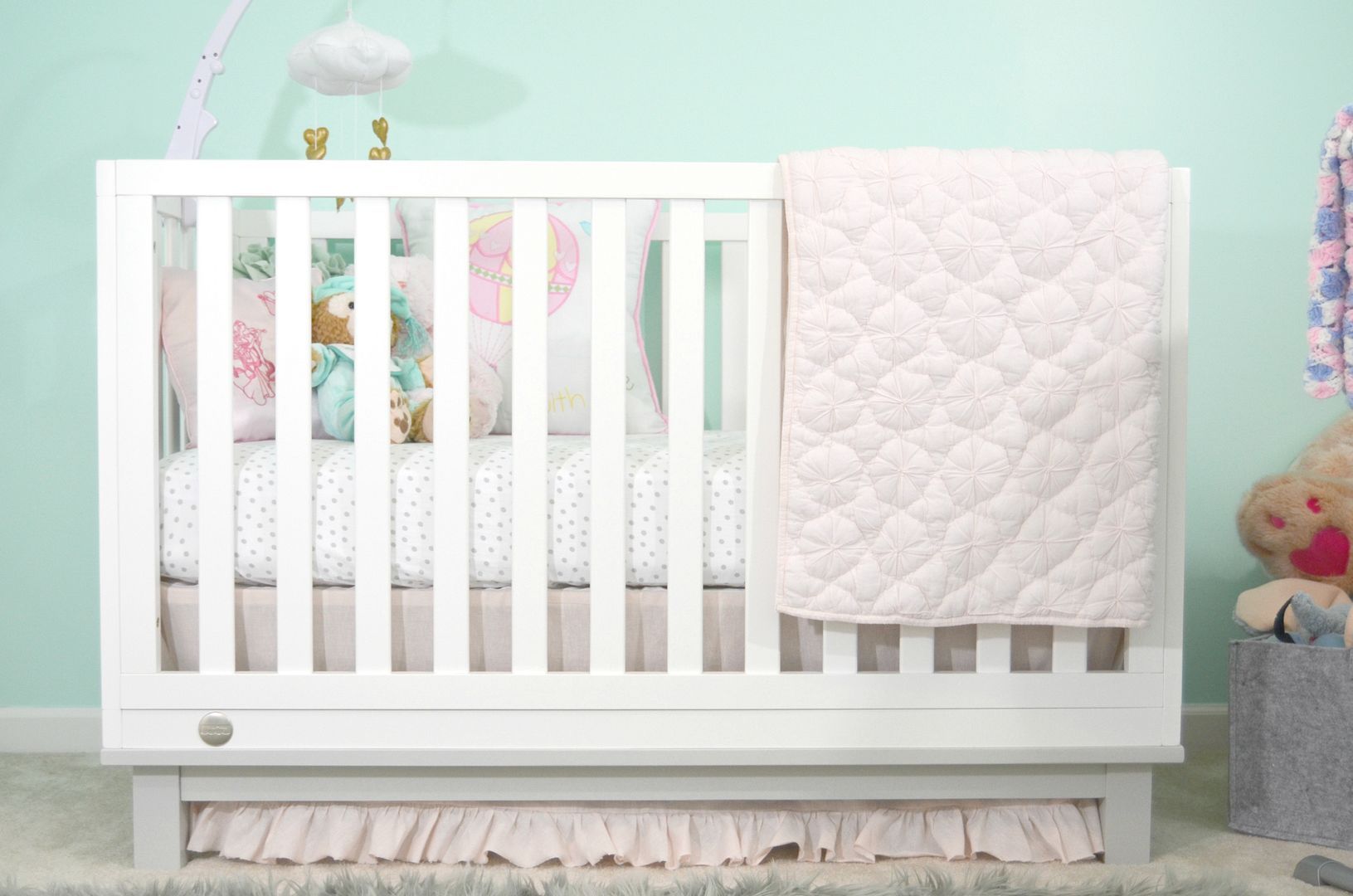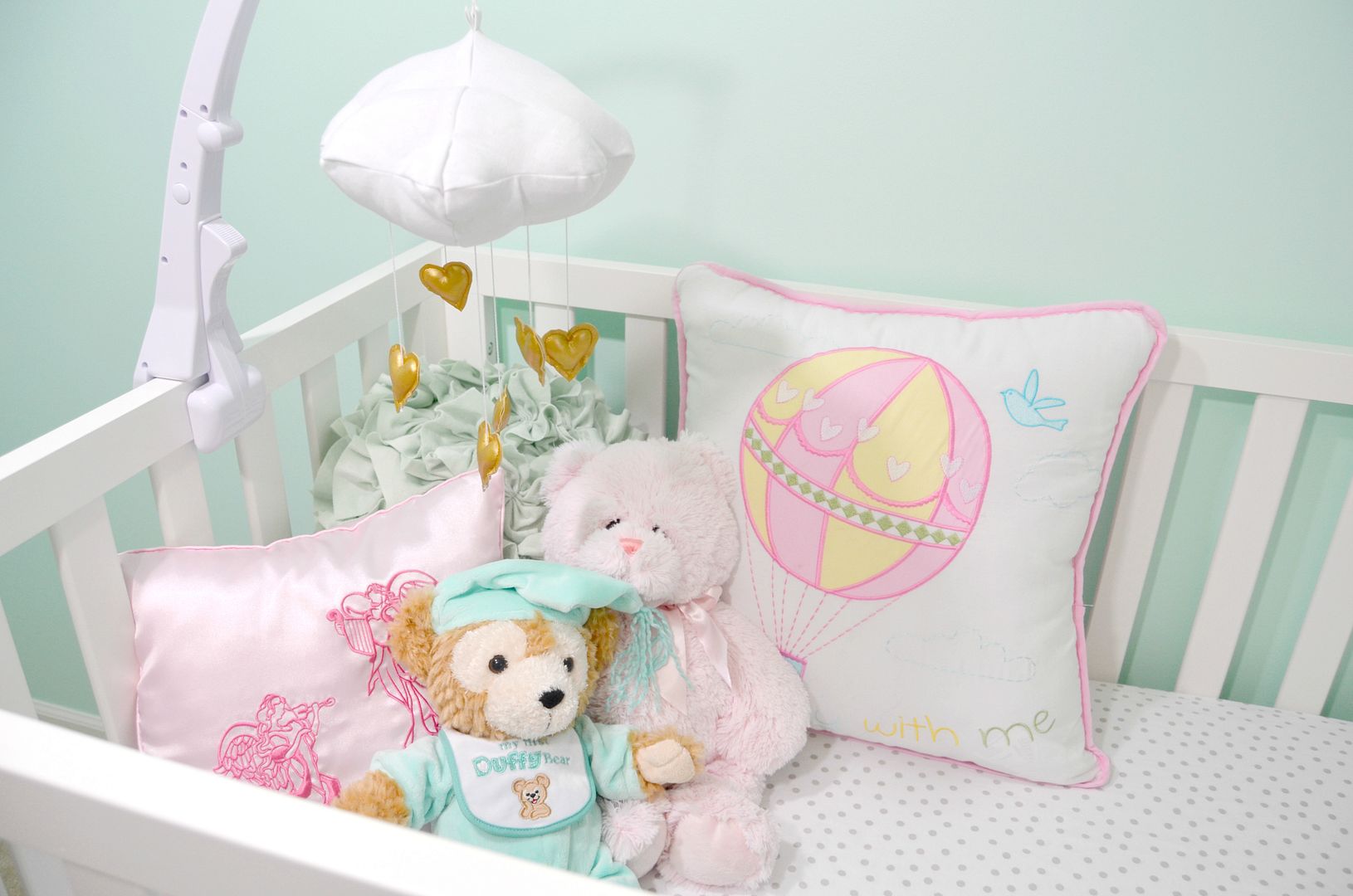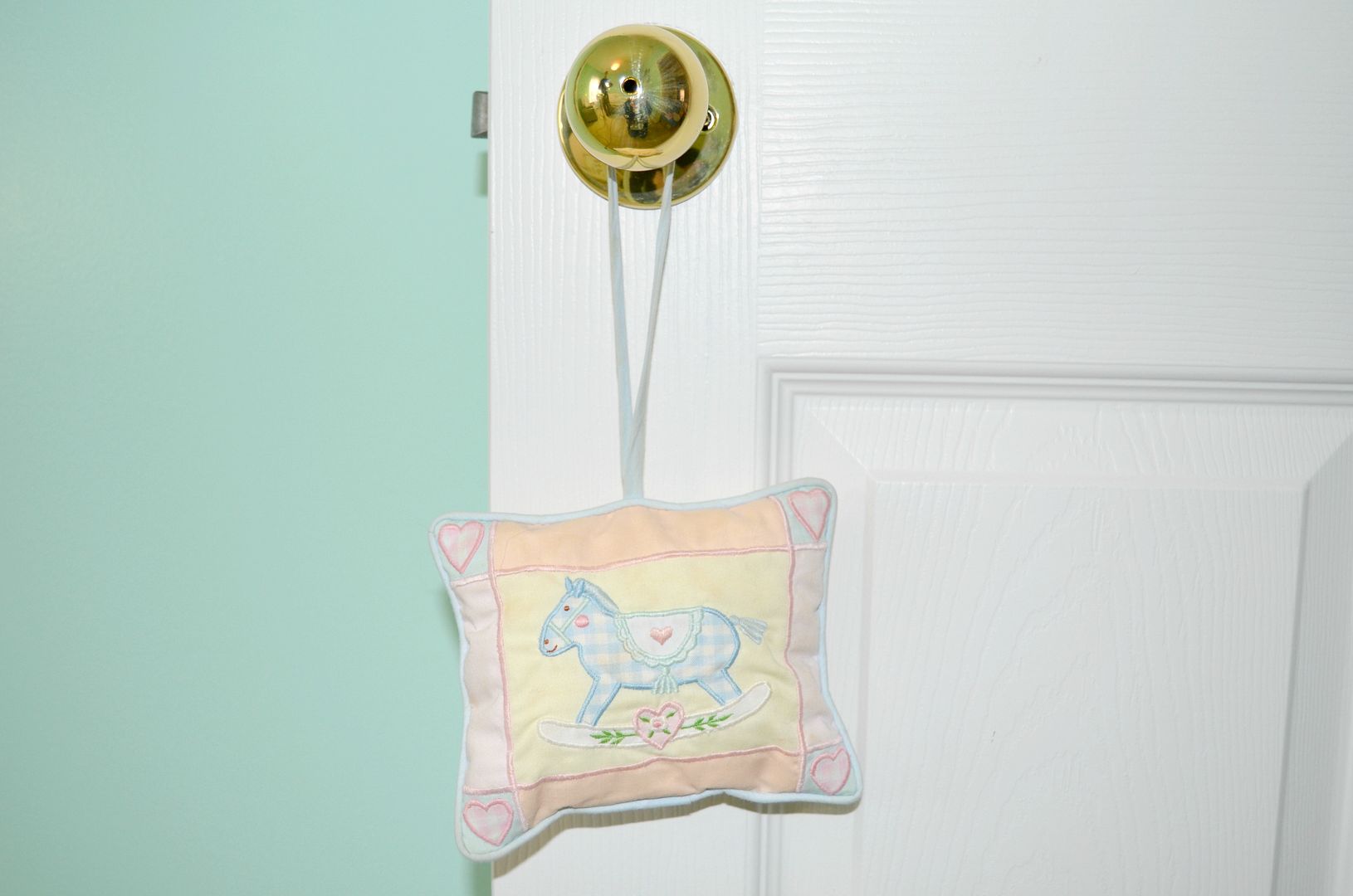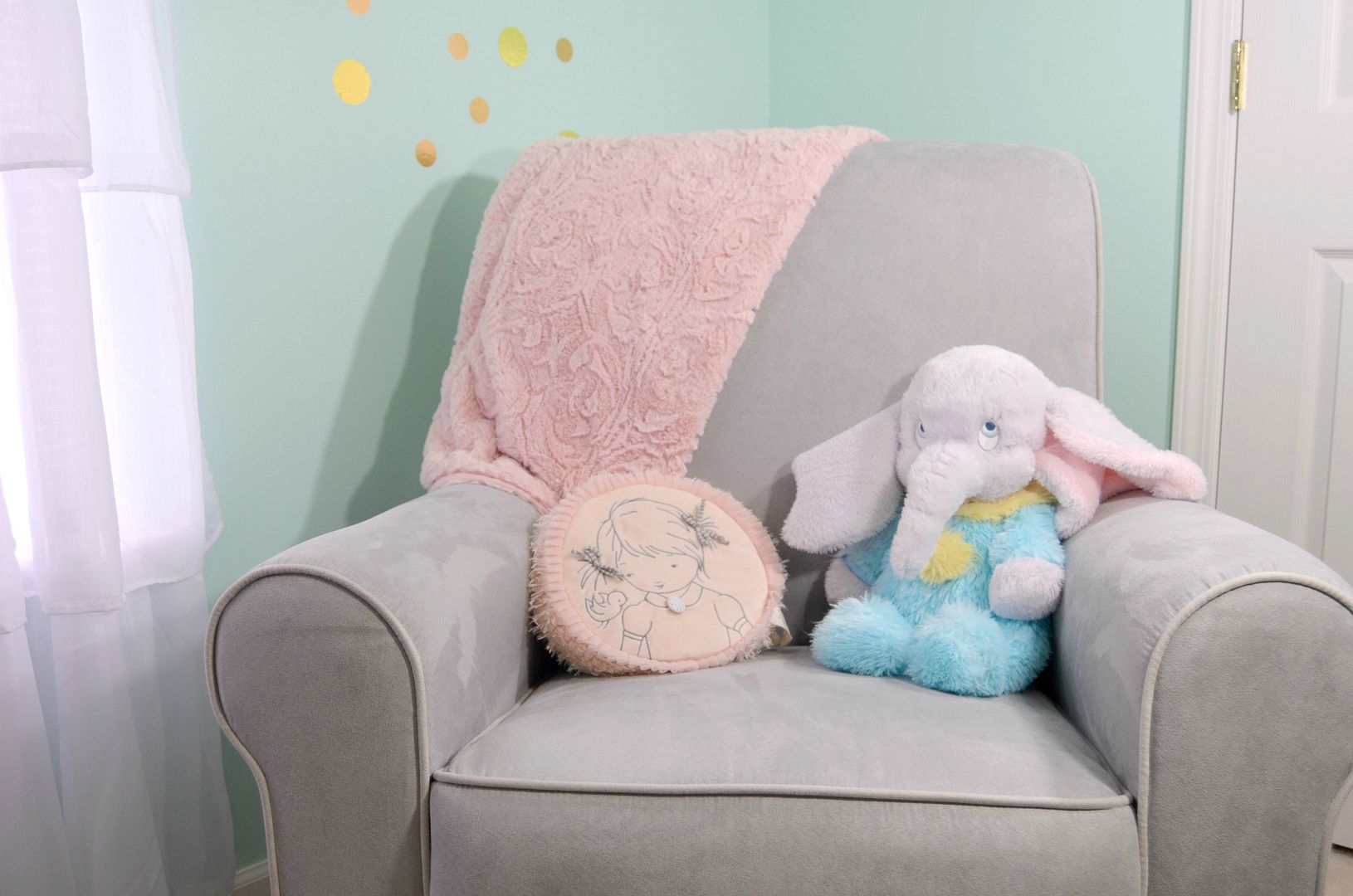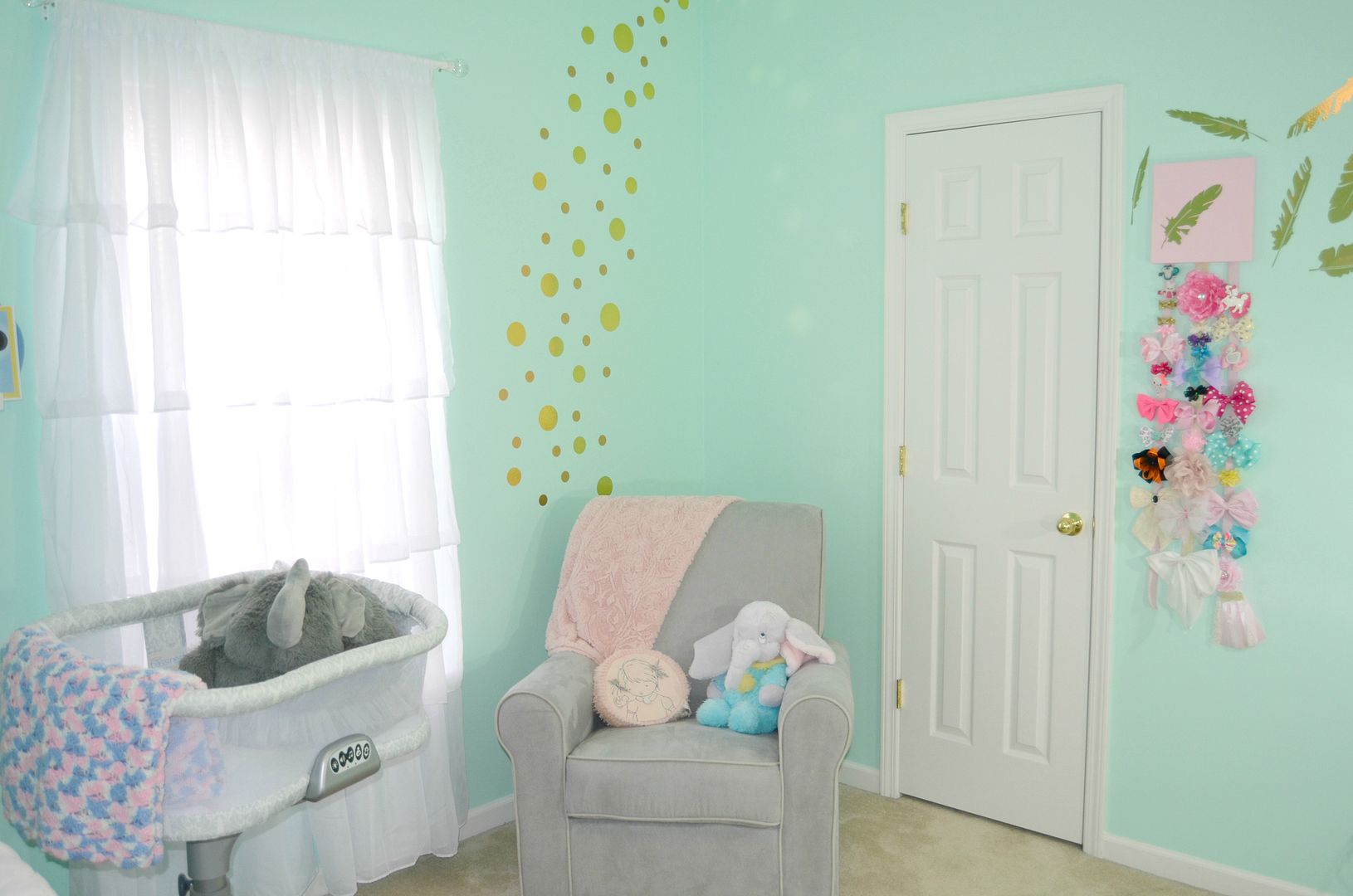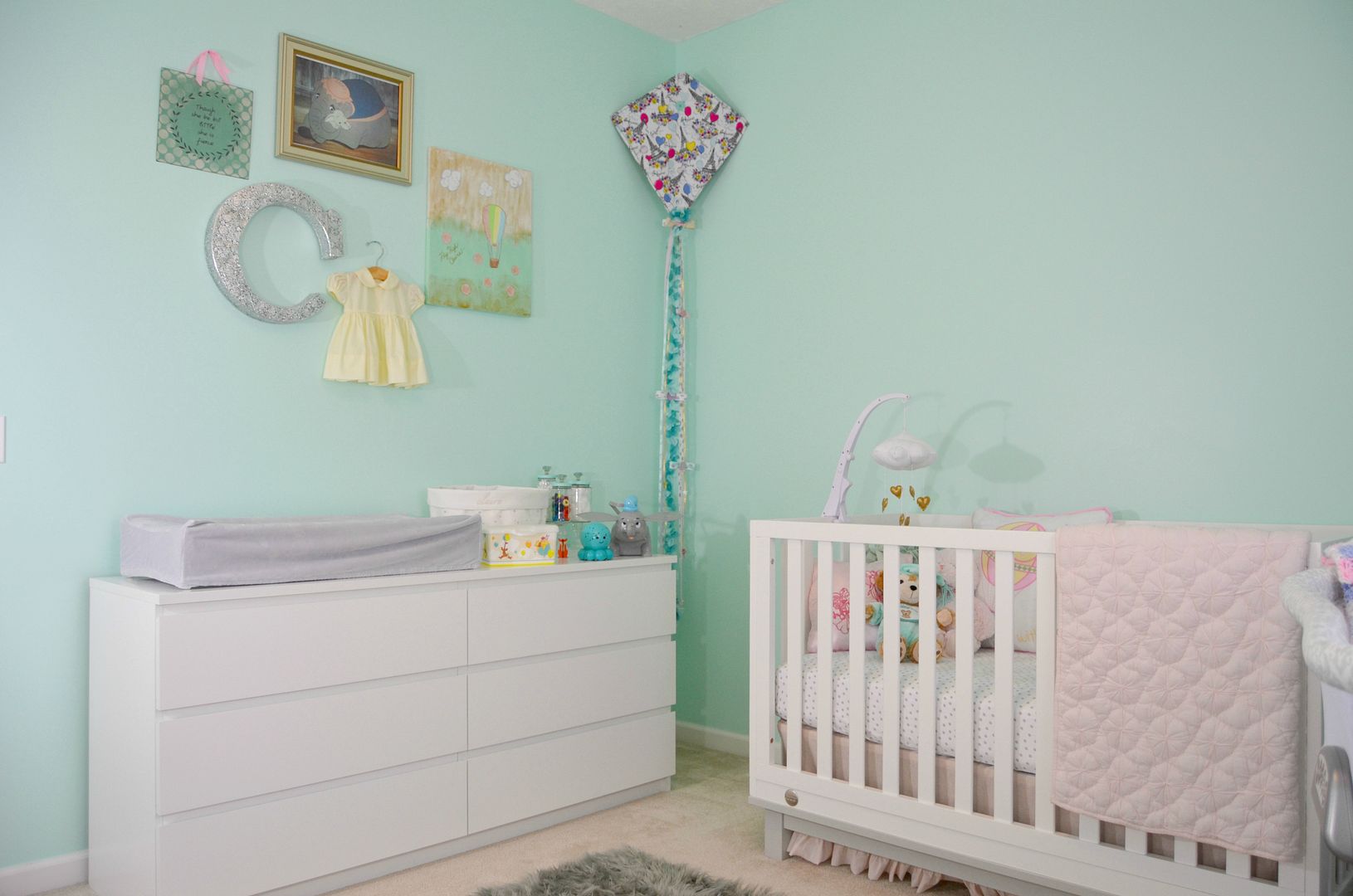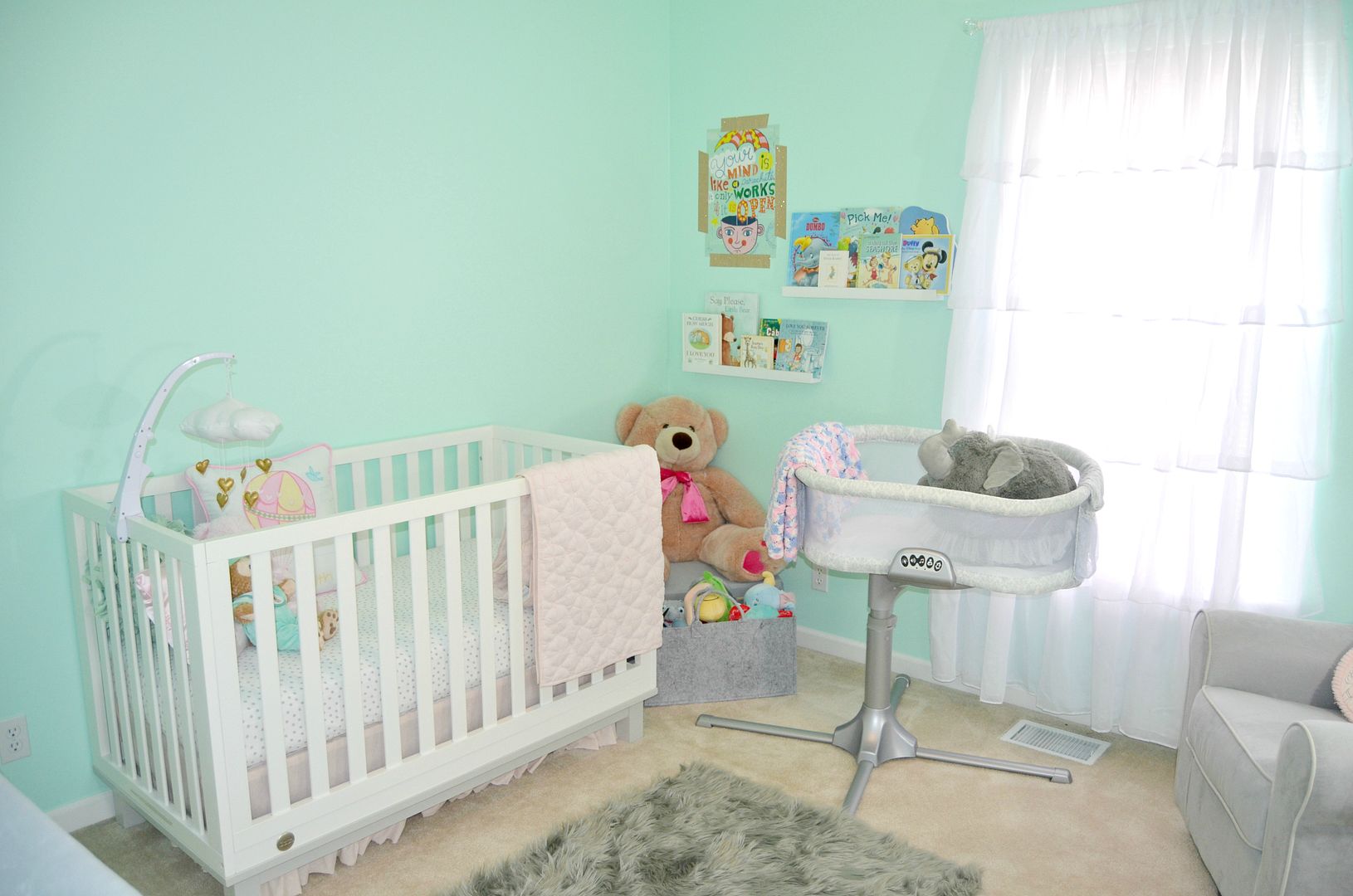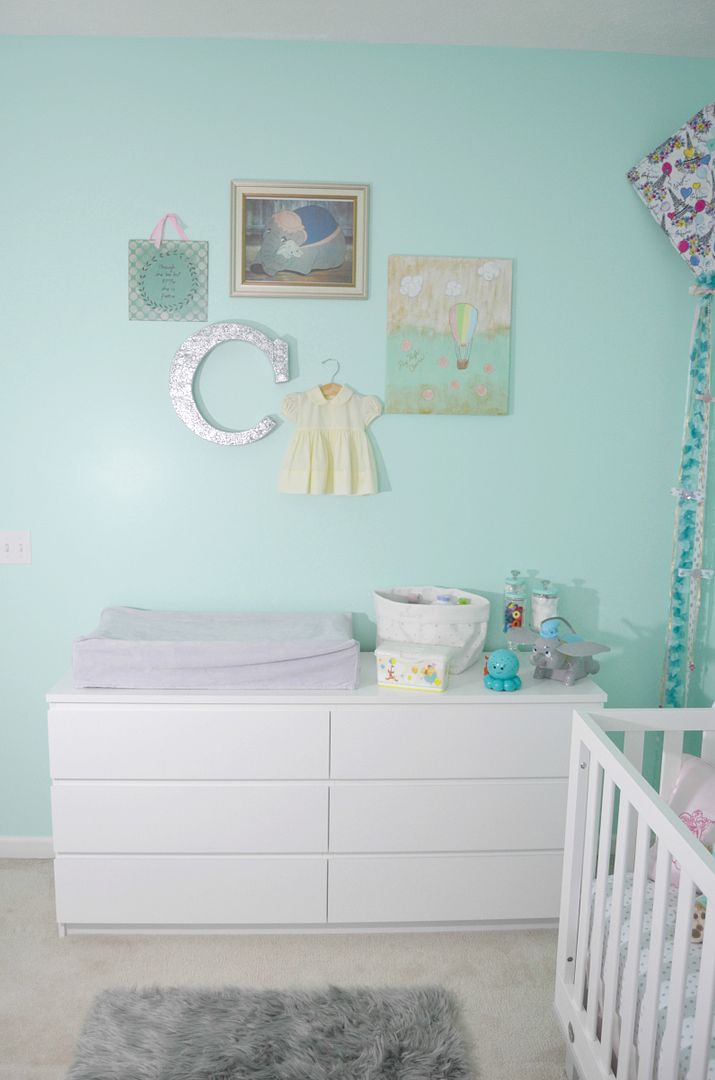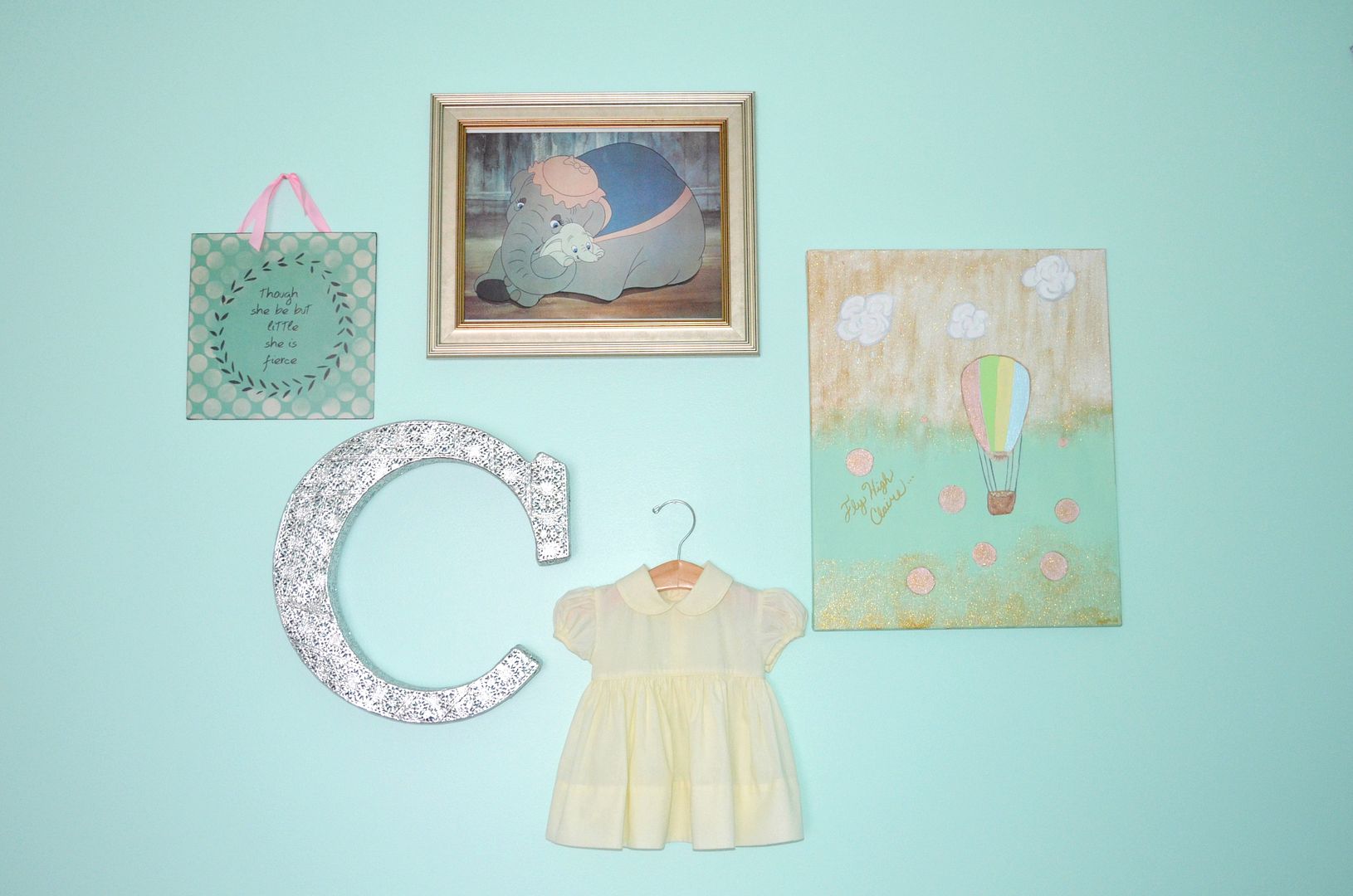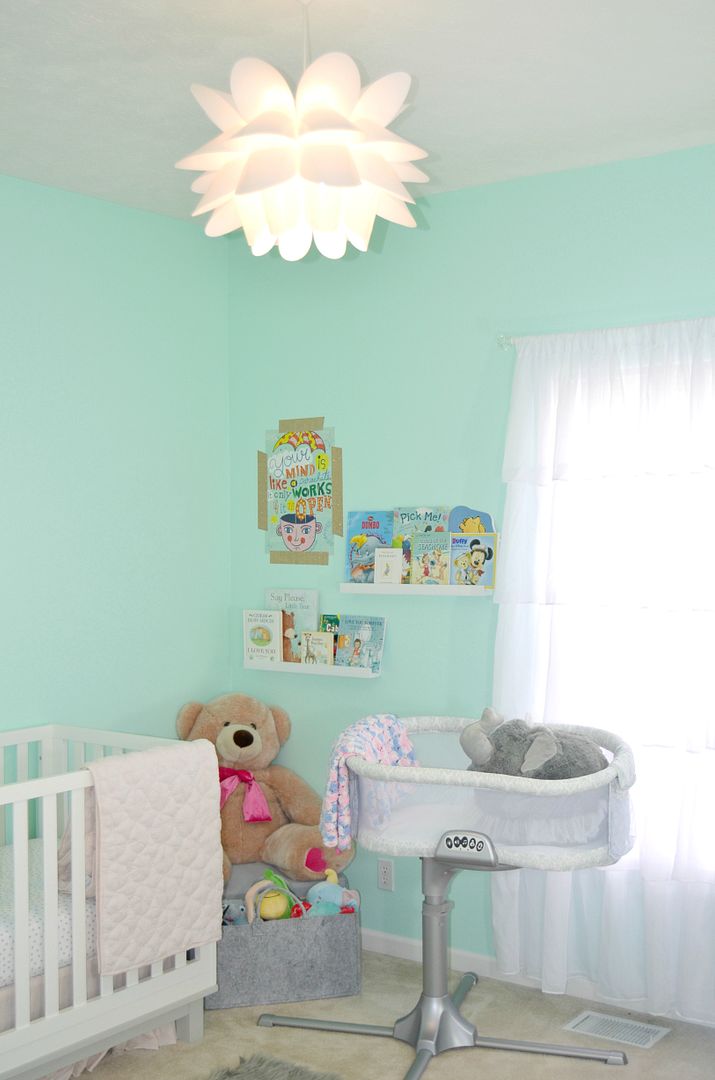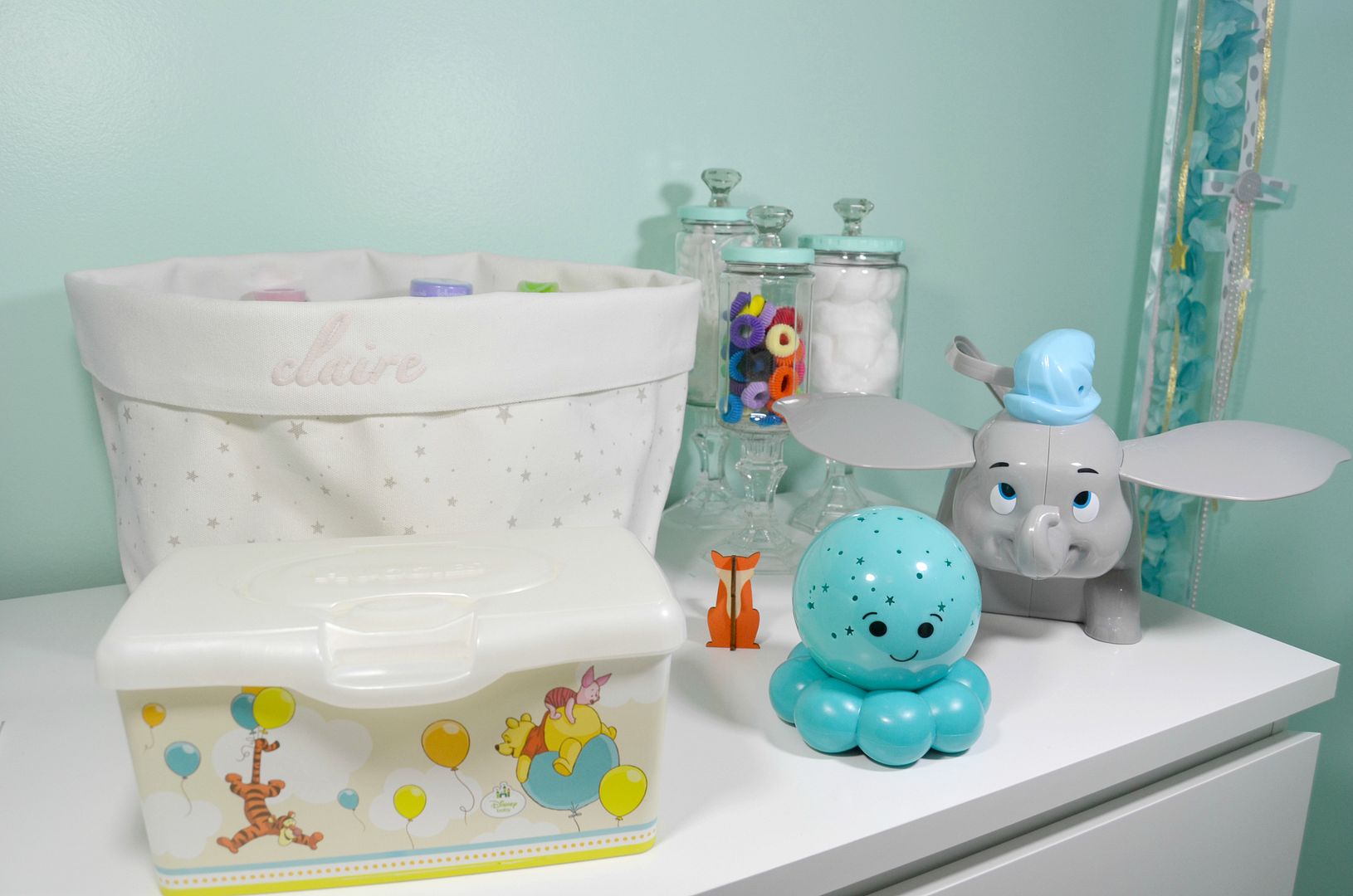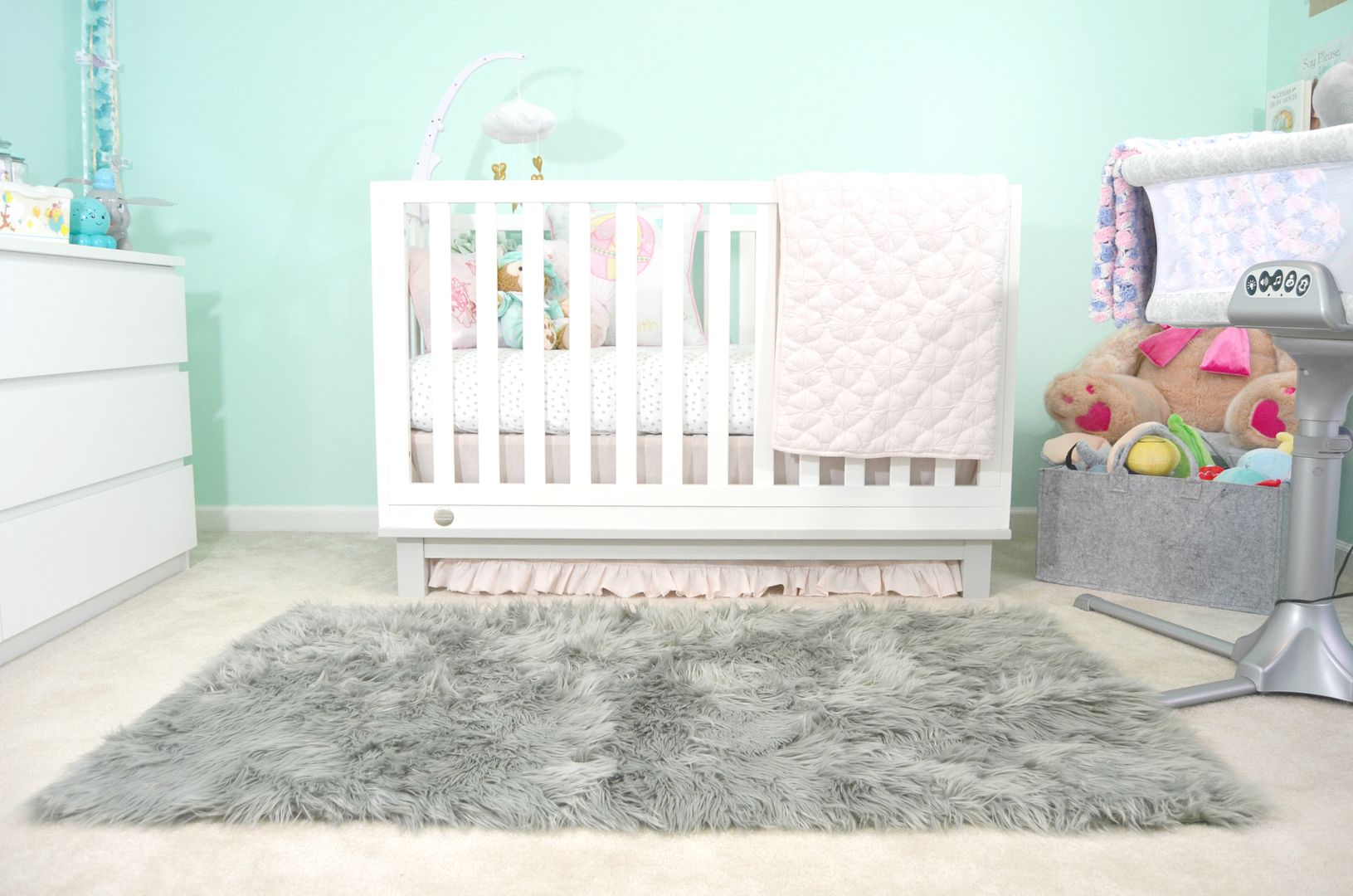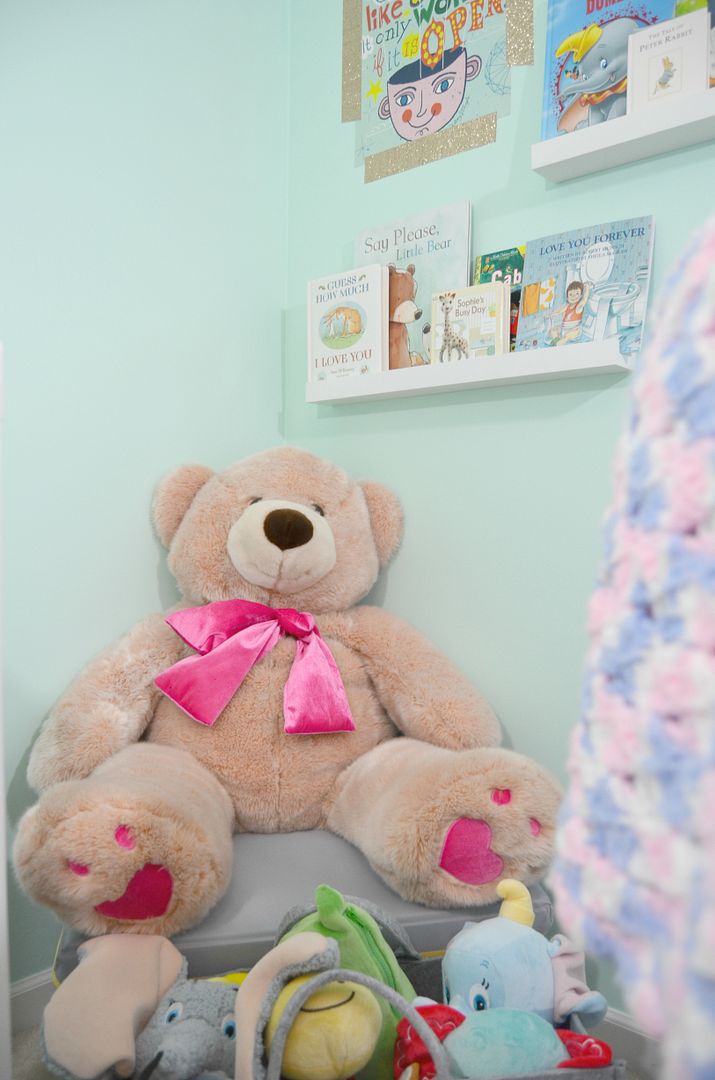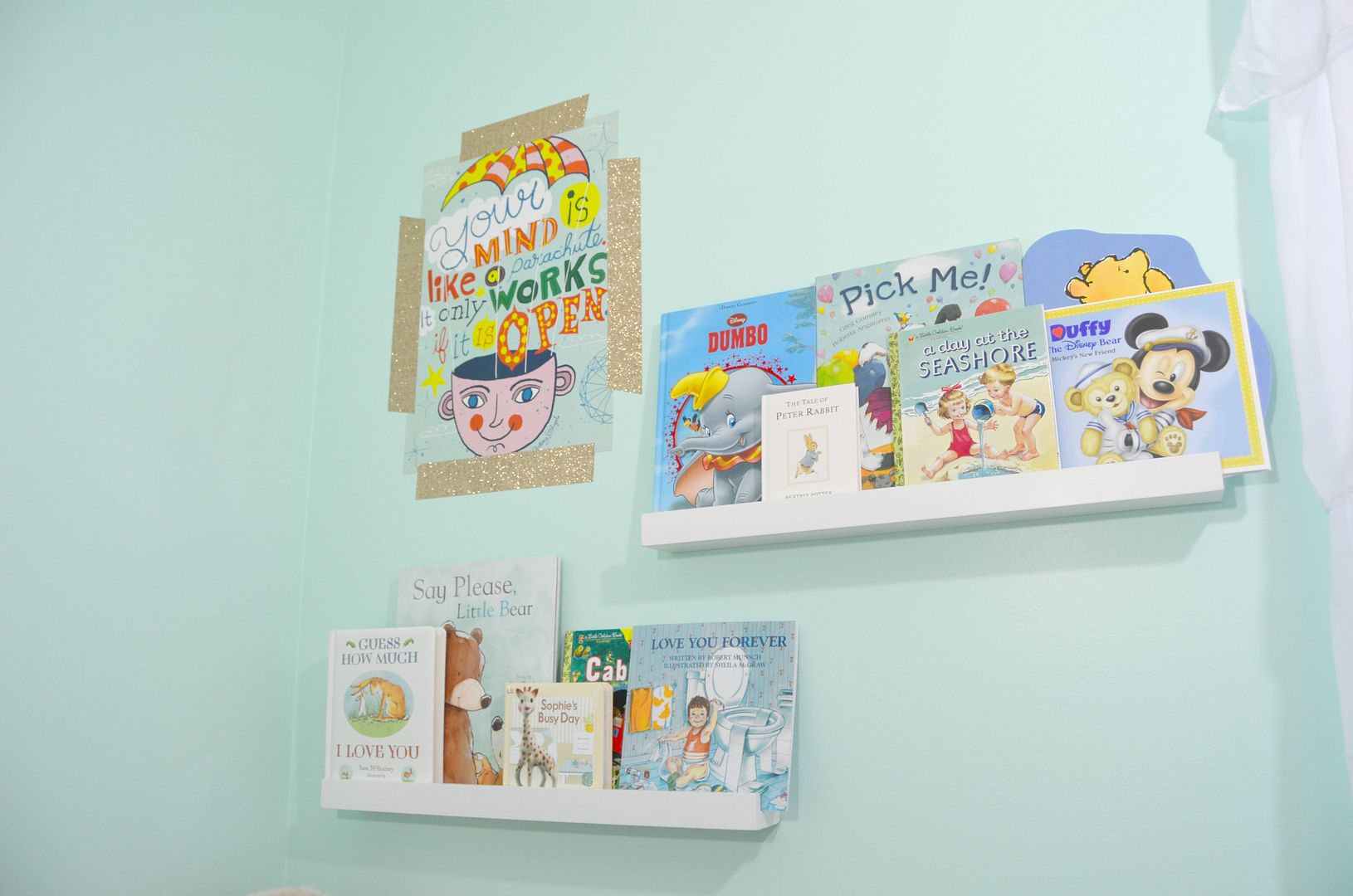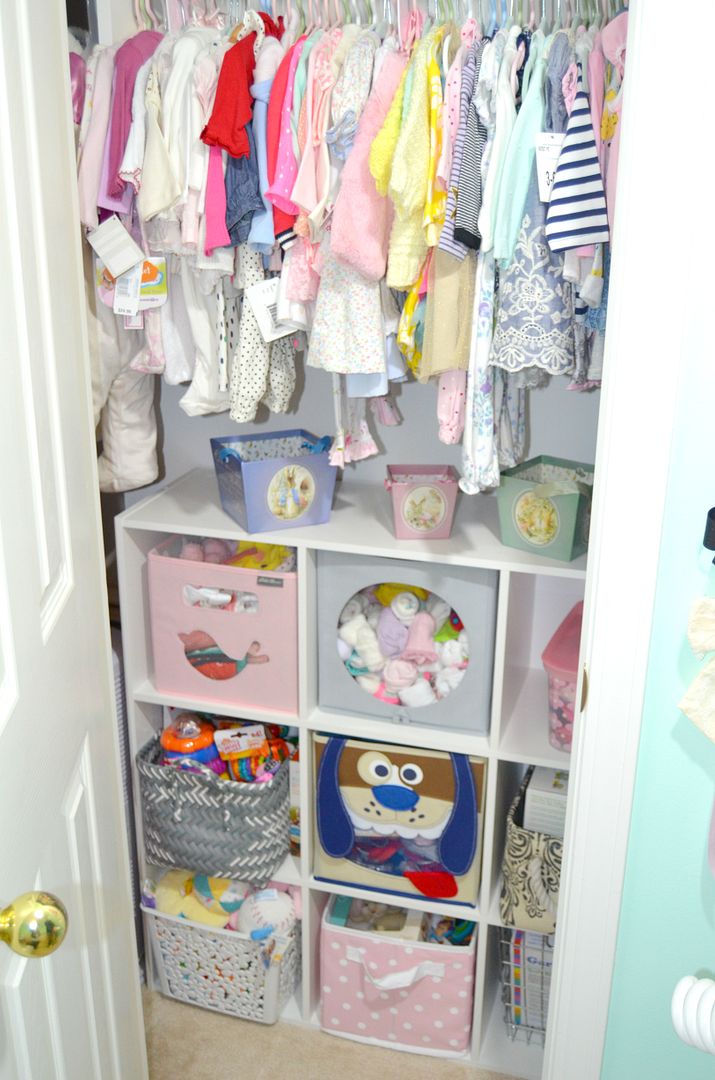 We've made it to 34 weeks! It's such a huge milestone in any pregnancy but especially in an early, severe IUGR case. Our baby has a survival rate of a full-term little one and she's still growing and on the rise.
In the meantime, along with a slight waddle to go along with my growing belly, I'm starting to have the more common symptoms of pregnancy, as well as the not-so-common. For example, I'm showing off my pregnancy face with a little pride and a little insecurity. My nose is slightly swollen, my friend, Brooke, swears my lips are fuller and my fingers and toes get a little puffier every once in a while. I go potty about 100 billion times a day and sometimes when I sit down to go it wasn't even worth the struggle to get to the restroom and try because it was just the feeling of going and not the actual need to go. I'm also starting to have what I call "crotch pain," but that isn't exactly what I'm feeling. From my hips down to my inner thighs, I'm having, at times, extreme pain and discomfort. Rolling over in bed, getting in the car and even sitting down to go potty those 100 billion times a day makes me feel like I may need my inhaler from 12 years ago.
We've also set a date for Claire's arrival! On the night of January 6th we will be induced and hopefully Claire, although she is small, will take natural delivery well and be able to come out head first ready to cuddle, play and read with her mommy, daddy and furry sister, Willow Walnuts. Although, we do have to be prepared to go into a C-section delivery at any time based on how our little one takes to the pitocin and/or a long labor, which with smaller babies can be stressful.
Also, and prepare yourselves for this one, I get to start taking evening primrose oil in capsule form at night. But not just by mouth - I have to have it in my downstairs, nether-regions as well. This is to help soften the cervix. Of course when she put the word "vaginally" down on paper, I looked at her and said, "So, it'll just melt?" The doctor giggled and just said, "Yeah," as a matter-of-factly as you could imagine while Justin's entire head went cherry-red and an immense amount of giggling ensued from all of us.
In the next few weeks we plan to eat cookies, double-check our checklists, enjoy Christmas, relax a bit, have a few double-feature movie weekends and prepare ourselves for the best day, week and moment of our lives. Please pray the entire experience runs smoothly and we get to have Claire home and in her puppy dog swing in no time.