A lot of people don't know what I do. Even after they ask and I tell them there's usually a confused, squishy look on their face. Like they don't know what to make of it. And secretly I know they're thinking, "Does she make any money?"
To all those who are confused about what I do "for a living." Here's your answer. I'm a freelance writer. What does that mean? That means I work for myself and I'm contracted by companies, people, websites and a whole host of other possibilities to write for them. I write blogs posts, articles, artist promos, slogans, bios ... the list can go on and on. You name it, I've written some form of it.
Now your next question is, how do you make money? Well, they pay me! I have weekly jobs writing for several different websites and media agencies but I also have some type of side gig going on almost all the time. It's fun, it's sometimes overwhelming and it's not the typical get in the car job and leave work. For me, my work is with me all the time. But parts of what I do comes with a lot of self-determination. It is really easy to sit on the couch and not walk into the office all day. But if I don't walk into the office I'm missing a deadline and then this uphill hike I'm climbing will quickly come to an end. I'm no where near where I want to be in my career. For me, this job I'm doing is not something I'm doing for a living but something I'm doing with my life. And I'm so fortunate to have a husband and parents who whole-heartedly accept the fact that I'm not the typical 9-5 lady.
Now in terms of my "side gigs," which are usually larger projects. How do I get those? For lack of a better term, I hustle for them. And a big part of that hustle is letting people know who I am and what I do. That's where my business cards come in and how to get them circulating throughout the community. I've compiled 5 quick tips on how to get your cards in the hands of people you need them to be in and it all starts with a great design. Where did I get mine? Tiny Prints!
1. Standout Designs.
With a unique design or shade, your cards won't be thrown right into the recycle bin. Well, they'll at least be looked at beforehand. Pick out a design (or design your own) that matches your personality. Also, make sure the quality is good. You don't want a flimsy piece of cardstock to land into the hands of your next client. For example, my cards have a chevron print on the front and the back - they're square instead of the usual rectangle and they're sturdy enough to withstand time in a cluttered wallet.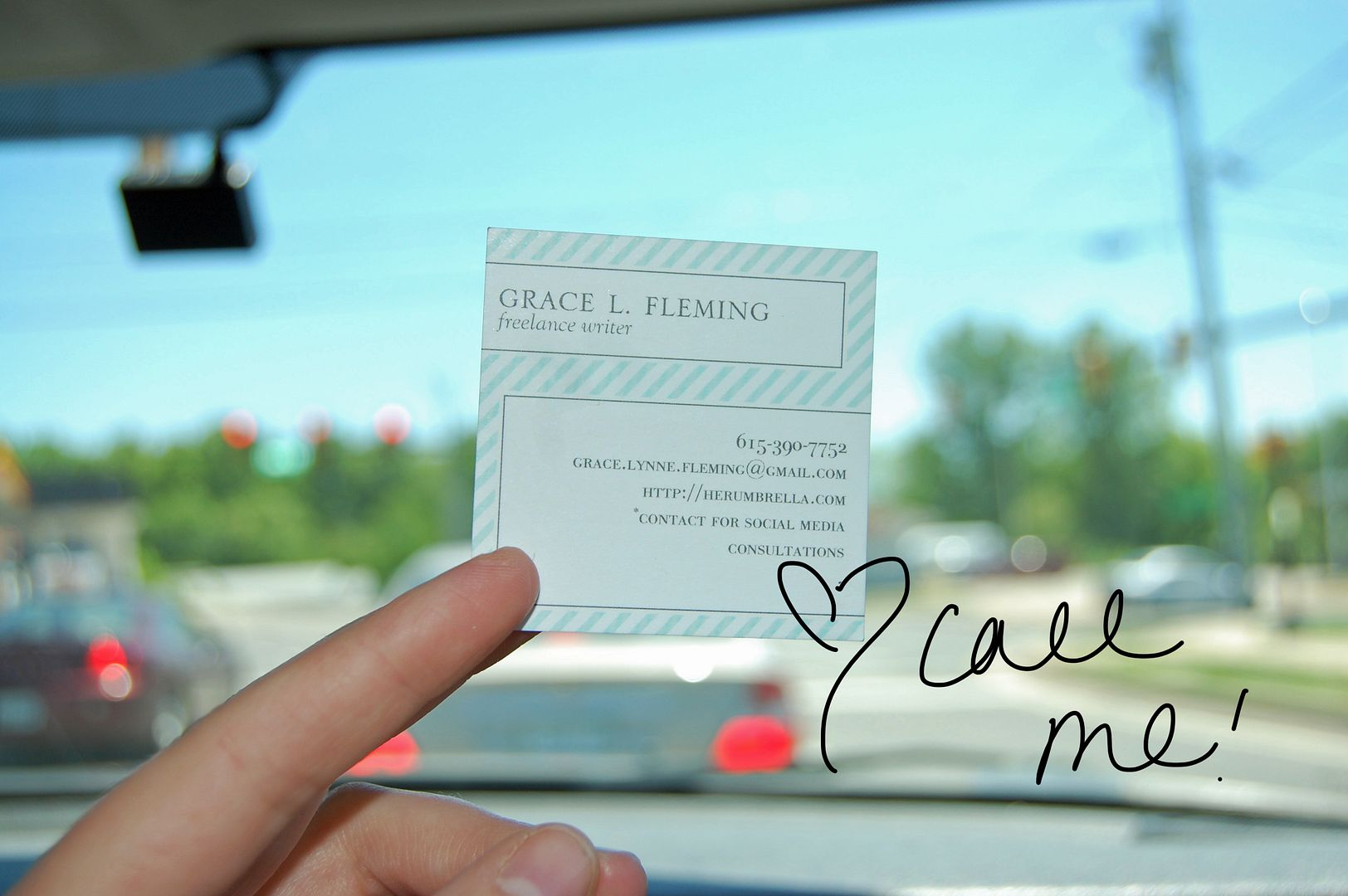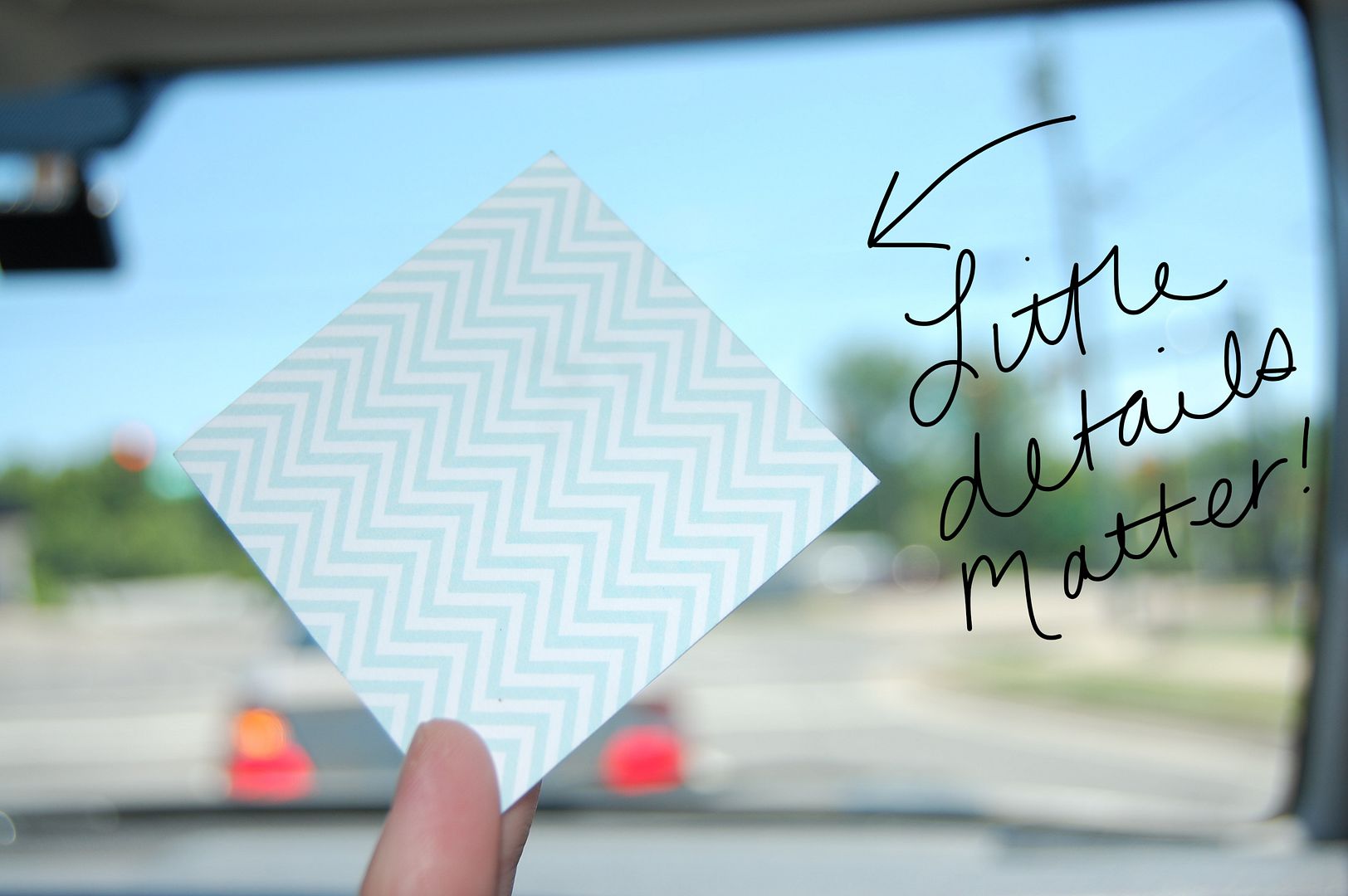 2. Never Leave Without Them.
There is no excuse not to have a stash with you at all times. You could meet your next client in line at the grocery store or at the movies! If you have them with you, there's no excuse not to hand them out to any and all possibilities.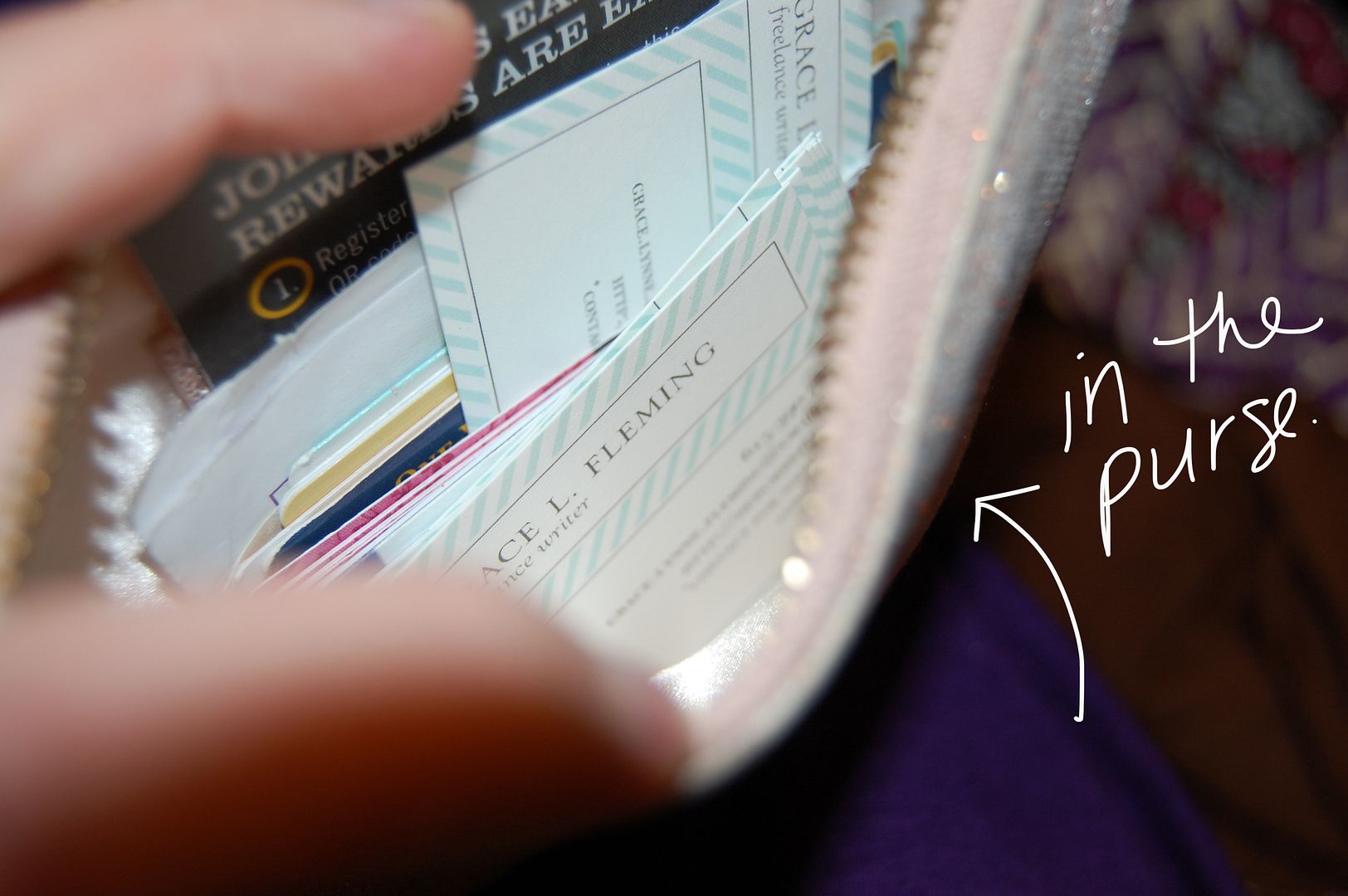 3. Leave Them With The Tip.
I do this all the time. Leave one of your cards with the tip! You never who know might snatch it up or if the waiter or waitress has a need for your services. It's a painless way to get them into someone's hands.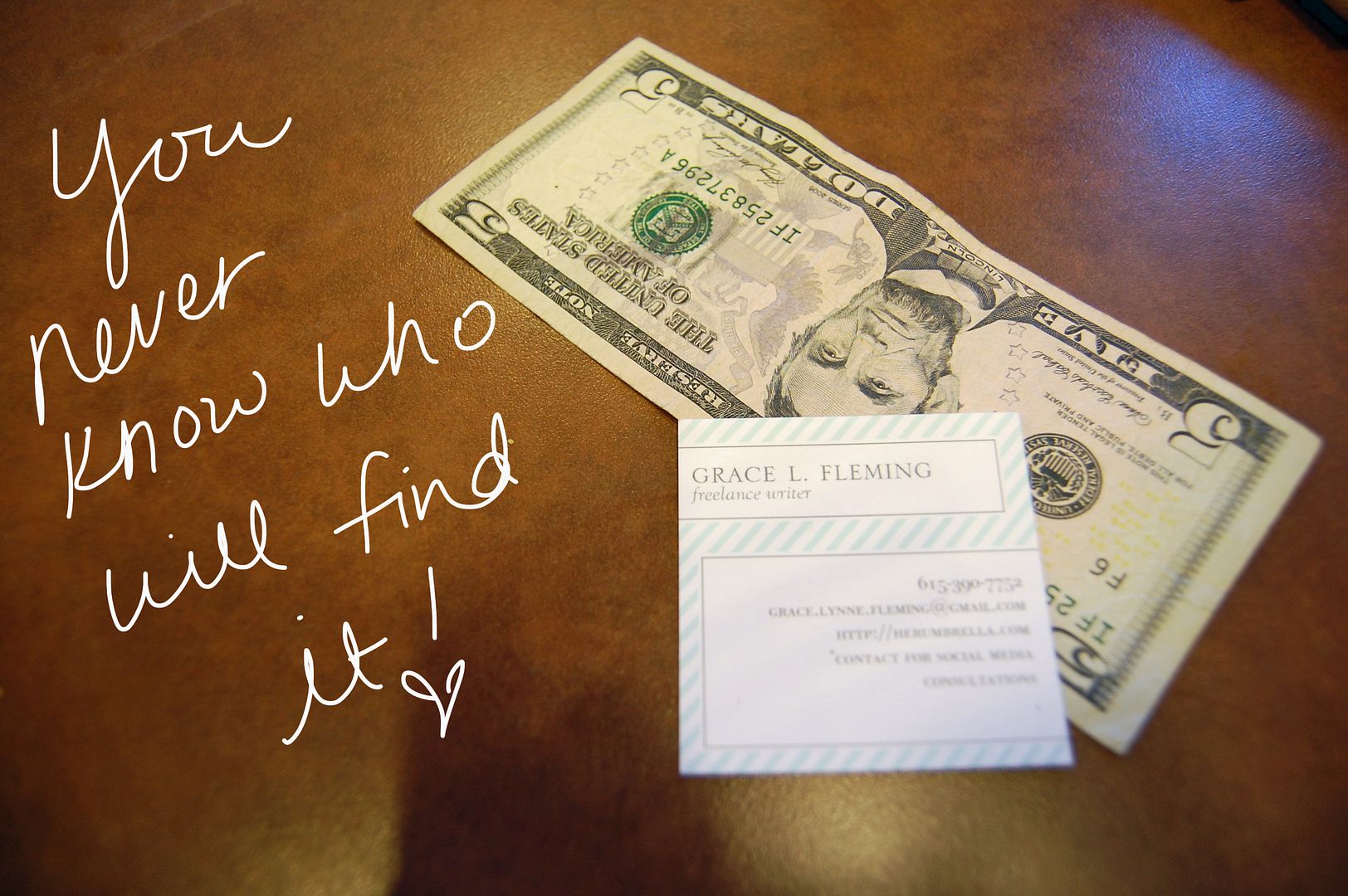 4. Don't be afraid.
Leaving your card with the tip after a meal is a great option, but you shouldn't be afraid to offer up your card during conversation. There are lots of times when I'm out and about, I get into a conversation with someone and somehow my work comes up. Whether they just want to take a look at my personal blog or snoop around my online portfolio I gladly give one right to them!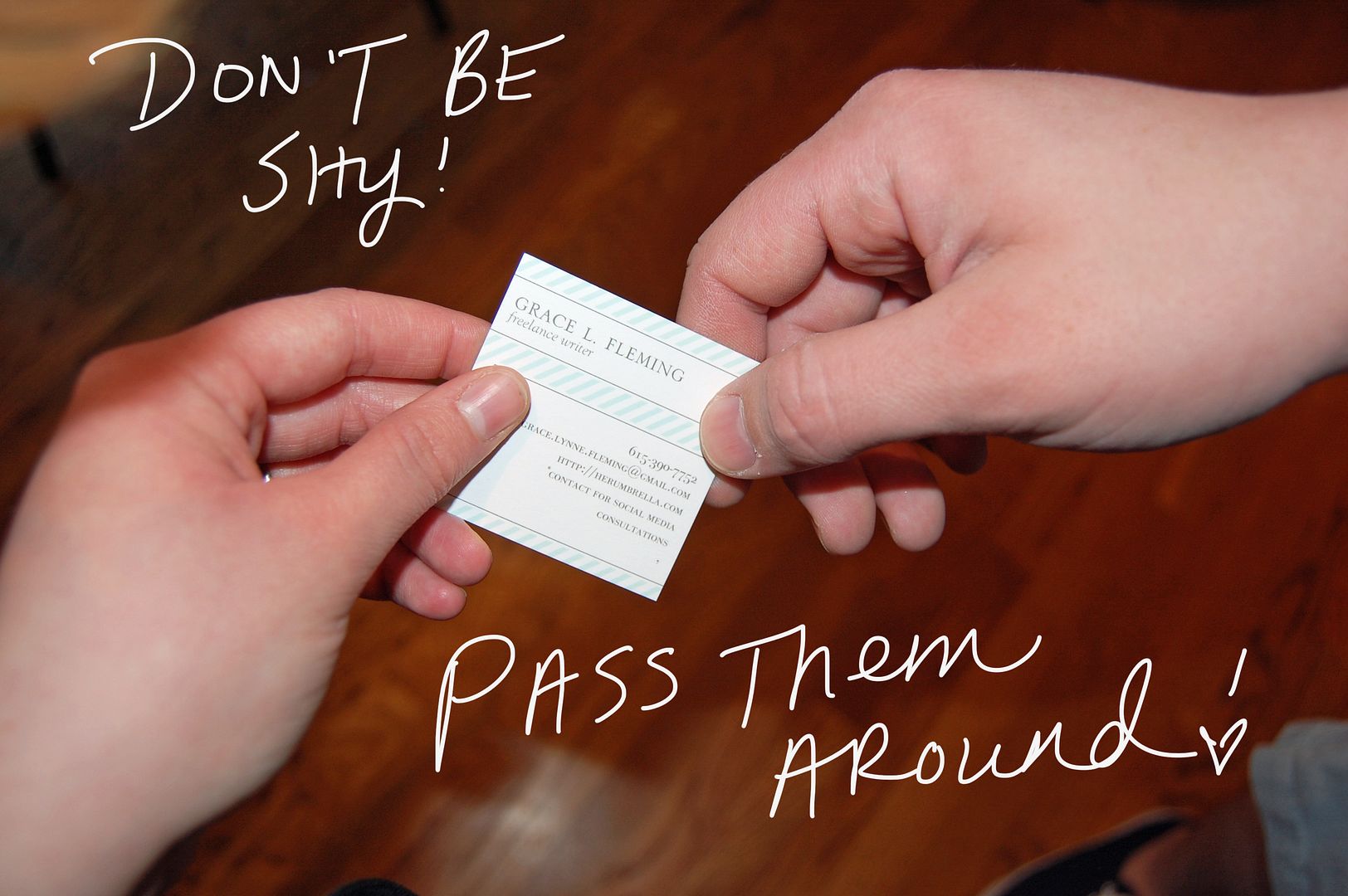 5. The Bulletin Boards.
I love these. It's just another painless, easy way to get yourself or your business seen (and eventually heard). Whenever you see a bulletin board or a card jar, grab one out of your purse or wallet and add it to the mix. You never know what could happen!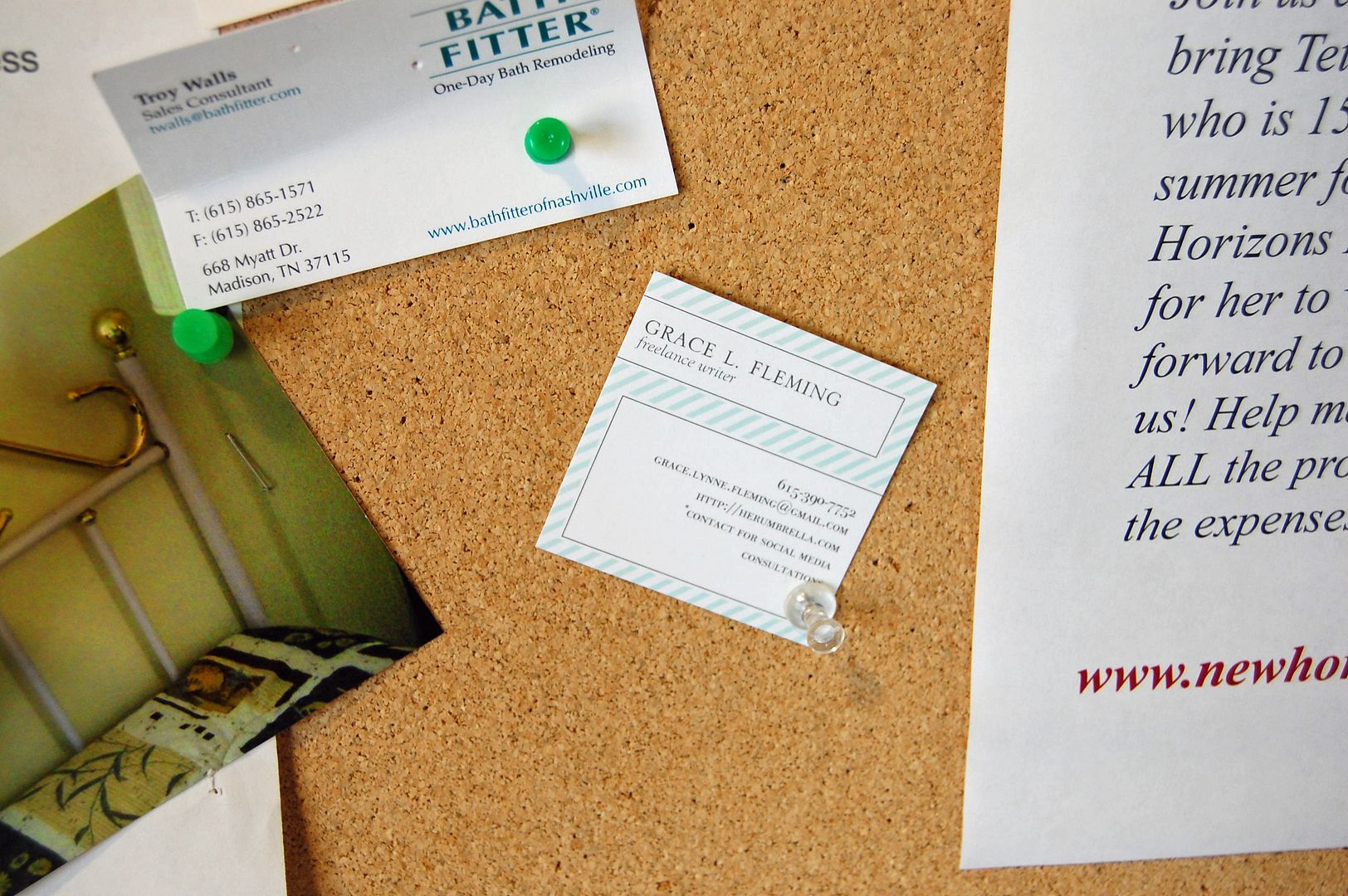 Lastly, I have to thank Tiny Prints. There selection is one of the best and most inspiring. I've used other companies before to print my cards and the design or quality wasn't near what it was when these cuties showed up in the mail.